Information on the free online presentation
Title of the conference: "Emotional Regulation & Acquired Brain Injury- an overview of evidenced-based intervention models for dysexecutive problems."
Learning Objectives:
At the conclusion of this presentation, the participant will be able to:
1) Become familiar of recommendations for the treatment of deficits in executive functioning
2) Describe examples of meta-cognitive strategy training for deficits in executive functioning;
3) Describe examples of problem-solving interventions for deficits in executive functioning;
4) Describe a general algorithm and conceptual framework for interventions of awareness, executive functioning, adynamia, and emotional / behavioral self-regulation.
---
"Emotional Regulation & Acquired Brain Injury- an overview of evidenced-based intervention models for dysexecutive problems."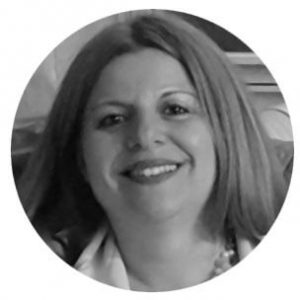 Kristine Kingsley
Practicing Rehabilitation Psychologist and Neuropsychologist; Clinical Assistant Professor of Rehabilitation Medicine at NYU Langone Medical Center.
Dr. Kristine Kingsley is an independent practitioner, and a consultant within the Montefiore Health Care System in New York. She is a former NYU Langone Senior Psychologist and Co-director for the Psychology Internship Program. Dr. Kingsley completed her undergraduate degree at the American College of Greece and received her graduate training at New York University and Yeshiva University, Ferkauf Graduate School of Psychology. She is board certified in Rehabilitation Psychology, and a member of the Board of Trustees for the American Board of Professional Psychology (ABPP) of the American Psychological Association (APA).
Dr. Kingsley has been extensively involved in the systematic review of evidenced based practices in cognitive rehabilitation and acquired brain injury. She is faculty member of the American Congress of Rehabilitation Medicine (ACRM), and co-author of their 2019 publication in the Archives of Physical Medicine and Rehabilitation on best practices for traumatic brain injury and stroke patients. Additionally, she has a strong track record in designing and implementing diverse clinical services (assessment, cognitive remediation, group & individual therapy, family therapy) for individuals with neurological conditions such as Multiple Sclerosis, Epilepsy, Brain Neoplasms, Parkinson's disease and Mild Cognitive Impairment. She consistently presents on family systems, executive functioning and emotional regulation, treatment of amnestic conditions, visual-spatial deficits after stroke, and communication disorders.
Dr. Kingsley has provided clinical supervision for tens of psychology students, interns, and residents, sharing with them her experiences on best practices in integrative treatment with patients and their families. On behalf of APA she serves as Chair Site Visitor for internship and postdoctoral training sites seeking accreditation across the nation. She has presented to several audiences nationally and internationally on culturally competent models and practices of neuro-rehabilitation services. Since 2016, she is the co-chair of ACRM's International Networking Group Service Delivery Task Force, and is currently fostering and directing multiple international collaborations within the areas of rehabilitation and neuropsychology.
What is NeuronUP Academy?
The platform of neurorehabilitation NeuronUP, launches NeuronUP Academy, a training academy geared towards professionals working in rehabilitation and cognitive stimulation.

This initiative was born with the idea that neurorehabilitation professionals expand their knowledge by attending free training provided by national and international authorities in the field of rehabilitation and cognitive stimulation.
This online academy is open to all occupational therapists, clinical psychologists, speech language therapy professionals and students working and studying in processes of rehabilitation and cognitive stimulation and there will be exclusive training for NeuronUP users.