Today we present you a new worksheet to work on selective attention in adults called Counting and Selecting.
This activity was already available in paper format, but we have completely updated it to improve it and create its digital version – many more worksheets with much more eye-catching images!
What does this activity to work on selective attention in adults consist of?
This activity consists of locating a given number of times a stimulus that appears among a group of elements.
The following is an example of the activity Counting and Selecting to work on selective attention with adults:
What does this activity work on?
In this worksheet we work on selective attention and working memory.
This activity is based on working on selective attention through a cancellation task with counting.
The elements will become more and more similar to each other as the level of difficulty increases. In this way, the patient has both to discriminate some stimuli from others and to keep track of how many he/she has already marked.
Having to be aware of both (not to lose count and to pay attention to the details of the elements), also brings the working memory into play.
Levels of difficulty
This activity is organized in five levels of difficulty: basic, easy, medium, difficult and advance. As the level increases, the difficulty increases.
Languages
This worksheet can be worked on in digital format in Spanish, English, French and Portuguese and on paper in Spanish and English.
People are talking
I find this worksheet great. I have already tested it with two patients. The first of neurodegenerative (moderate impairment) with which I have started from basic level and advanced a couple of levels very well, he liked the activity and I got the goal of working attentional range, in particular selective attention. The second one was a patient who suffered a stroke and has a global aphasia and a moderate-severe multidomain cognitive impairment. We are working to make him able to count by matching the number he verbalizes with the amount of real elements that are presented to him and this activity has come in handy to help him in this process of restoring the notion of quantity.

Thank you for continuing to provide us with tools like these for our daily work, very useful and practical for professionals and motivating for patients.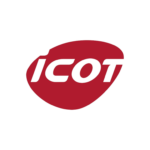 Norka Aguilar Zerpa
Neuropsychologist at Telde City Hospital
If you liked this worksheet to work on selective attention in adults, you may be interested in these NeuronUP posts: