Today we present an activity to work on emotions with children! Working on emotions and moods is fundamental for everyone and should be cultivated from childhood. What are they feeling? is a perfect worksheet for this.
What does it consist of?
Children will have to identify what kind of feeling the person shown in the picture has and analyze which words go best with the pictures.
In the following video we show you an example of how to work with this exercise.
What does this activity work?
Social cognition. In the pictures a situation is contextualized to help the child to better understand the reasons the character may have for feeling this way.
Vocabulary. In addition to working on emotions with children, we train vocabulary related to this topic. Apart from being able to identify moods, it is essential to know how to name them in order to be able to express them and make ourselves understood by others.
Levels
What are they feeling? is a worksheet and, like all NeuronUP worksheets, it is organized into five levels of difficulty:
Basic;
Easy;
Medium;
Difficult;
Advanced.
Ways to work with this social cognition worksheet for children
Correction mode: the platform corrects the child after each action.
Free mode: the platform does not correct the child until the end of the exercise.
Paper format
This worksheet to work on emotions with children is also available on paper format for you to work with your patients.
Languages to work with this worksheet to work on emotions with children
This activity can be done in Spanish, English and in Brazilian Portuguese.
Adult version of this activity
What are they feeling? has an adult version called Emotion Recognition. In the following example you have to choose between whether this young boy shows hate or joy.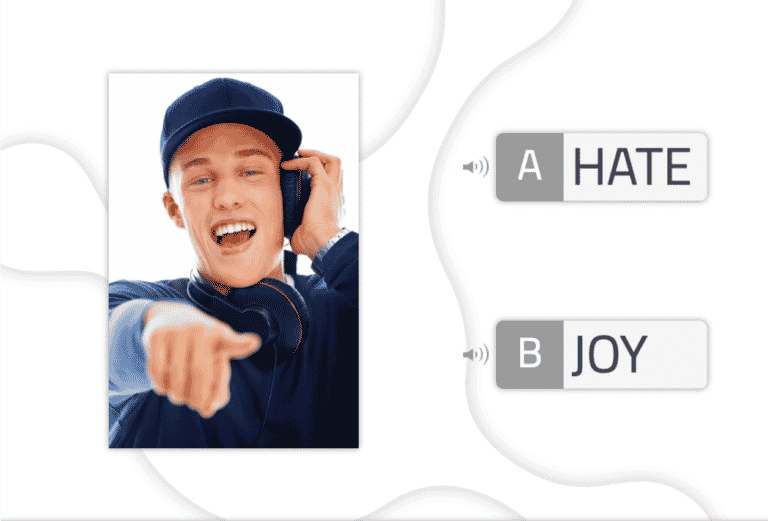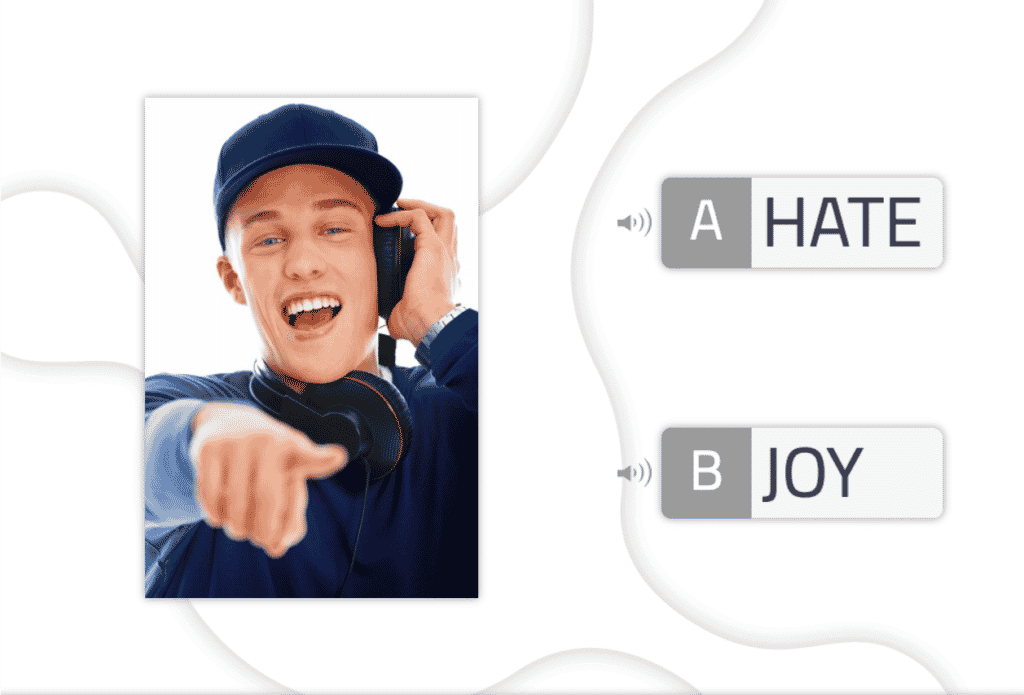 If you liked this activity to work on emotions with children, you may be interested in these NeuronUP publications: