The first activity of 2022 of NeuronUP is here! The First Dog is an activity to work on episodic memory with children.
What is this activity to work on episodic memory with children?
This game consists of remembering the first dog that moves in a series. The child must remember it and click on it once prompted to do so. The following video we show you how to play:
What does this activity work?
This NeuronUP activity works inhibition and episodic memory.
Ways to work with the game The First Dog
The First Dog is a NeuronUP game and, like all NeuronUP games, it can be played in two ways:
1. By levels
The game is divided into levels. Level1 being the easiest and level 9 the most complicated.
The patient will automatically level up or down according to his or her correct answers or mistakes. In addition, the professional can choose the level manually.
2. Customized levels
In addition, customized phases can be created to adapt them to the specific needs of each child.
2.1. General features
You can customize other general aspects such as:
The number of exercises.
The maximum time.
Whether or not you want a visible timer for the activity.
If you want to include inactivity warning or not.
Modify the instructions.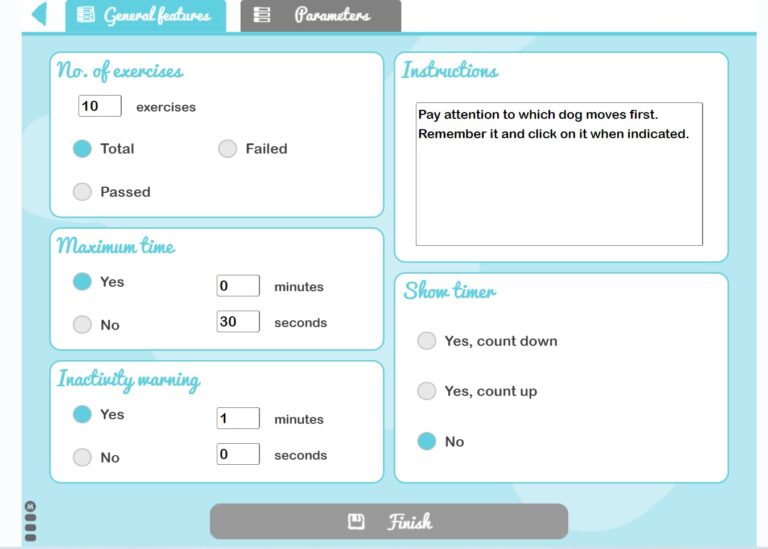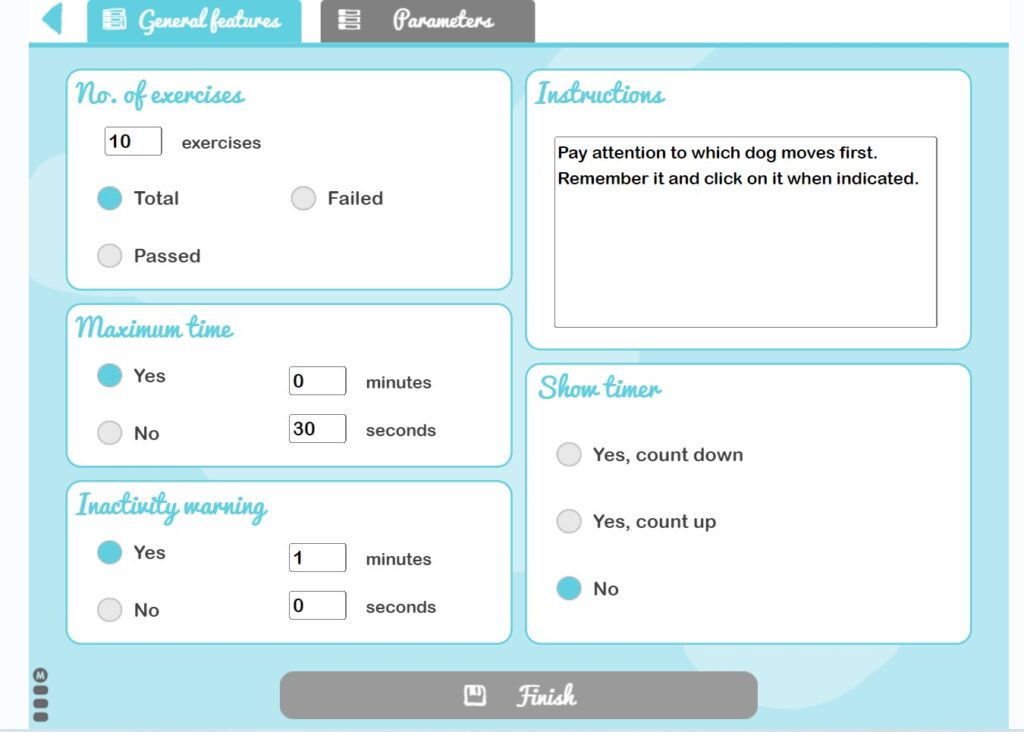 2.2 Parameters
In addition, in this exercise to work episodic memory with children we will be able to define some parameters of the activity such as:
The size of the matrix.
The number of dogs that move.
Time of memorization.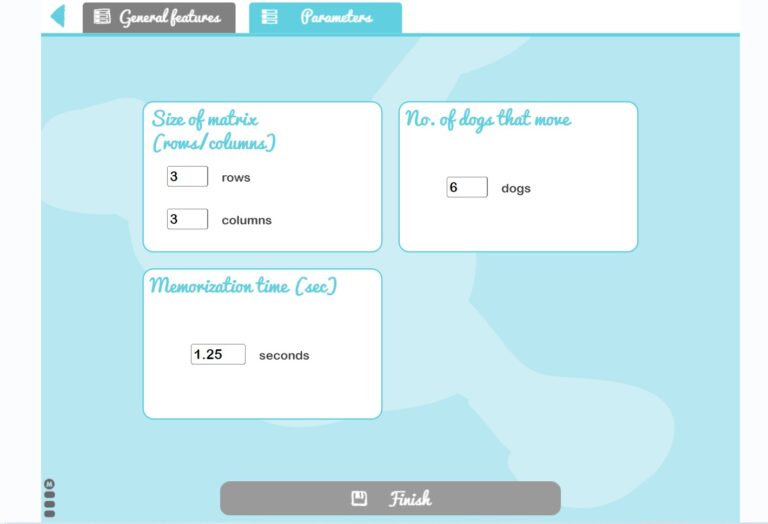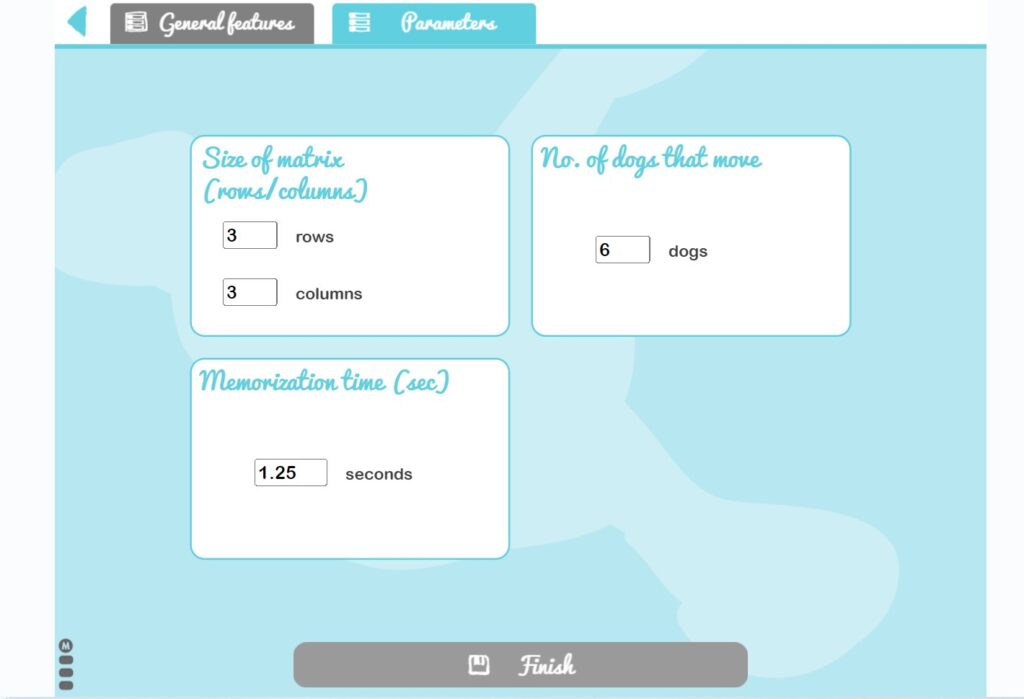 Adult version of the activity
The First Dog is the children's version of the activity The First to Fly. In this case the patient will have to pay attention to the butterflies that move their wings because they will be later asked to point out which was the first butterfly to move its wings.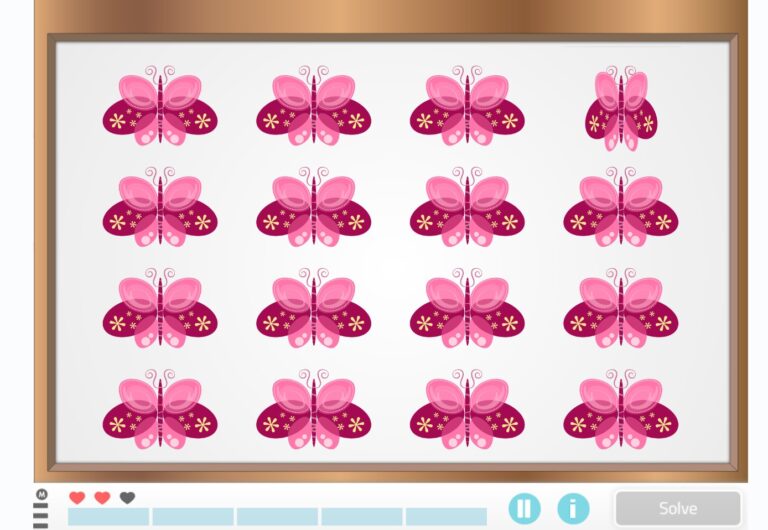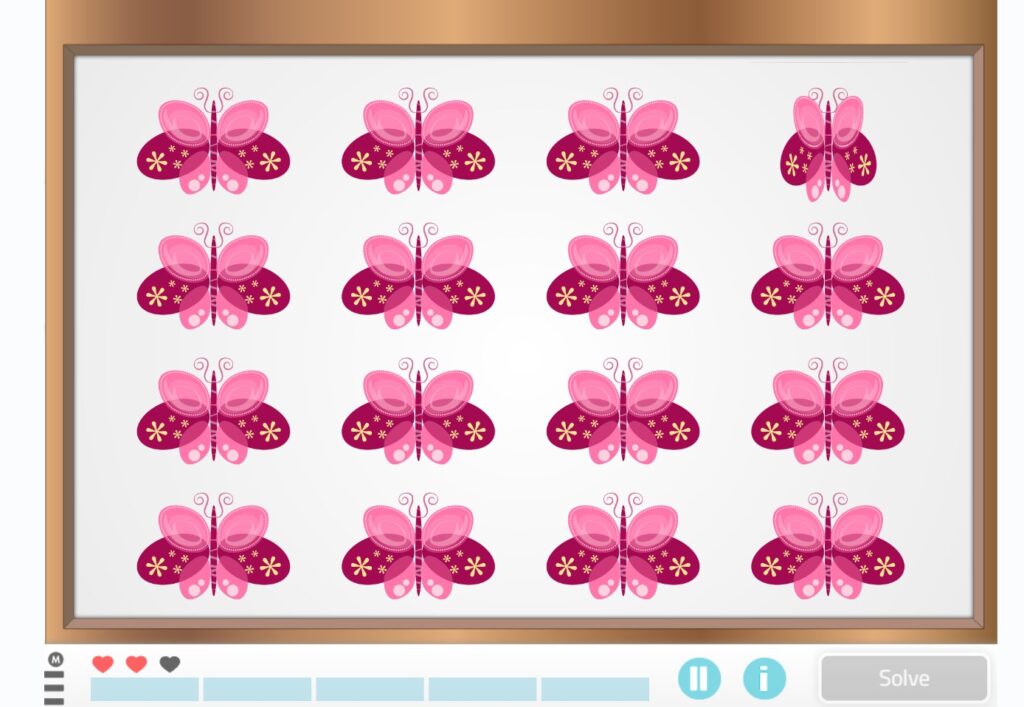 Languages available
This activity is available in English, Spanish, French and Portuguese