We present a new exercise to promote attention and impulse control with adults that we are sure you will like very much: Waiter in Action!
What does it consist of?
The patients, who take on the role of waiters, have to be attentive to the restaurant's orders. They must serve each customer the ordered dish, paying close attention as the dishes will change.
In other words, they have to be constantly attentive to a task, but changing their focus of attention in a variable way. In addition, they must adapt to changes in the order of the exercise.
All this is a great exercise to promote attention and impulse control.
In the following video we show you an example of how to work with this exercise:
Ways to work with this game
Waiter in Action is a game and as such it can be worked in two ways:
1. By levels
The game is divided into various levels. Level 1 being the easiest and level 9 being the most complicated.
The patient will automatically level up or down according to his correct responses or mistakes. In addition, the professional can choose the level manually.
2. Customized phases
In addition, customized phases can be created to adapt them to the specific needs of each person.
2.1. General aspects
You can choose to personalize general aspects such as:
The number of exercises.
The maximum time.
Whether or not you want a visible timer for the activity.
If you want to include inactivity warning or not.
Modify the instructions.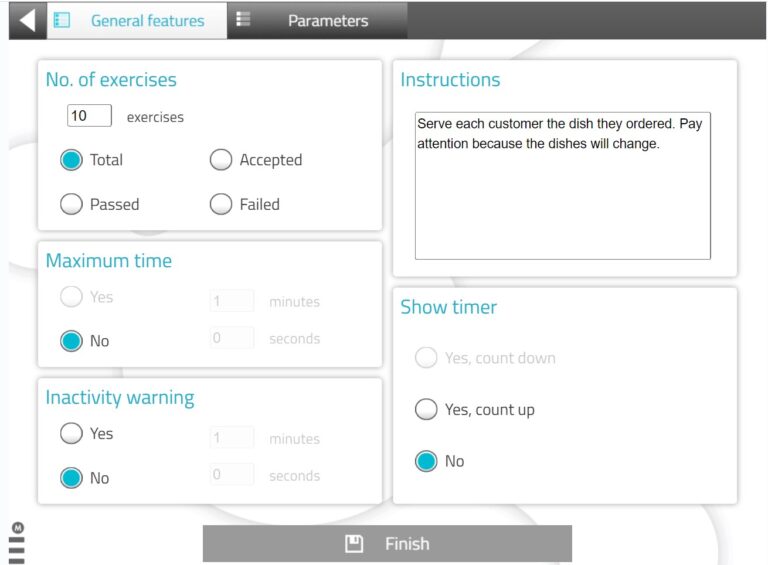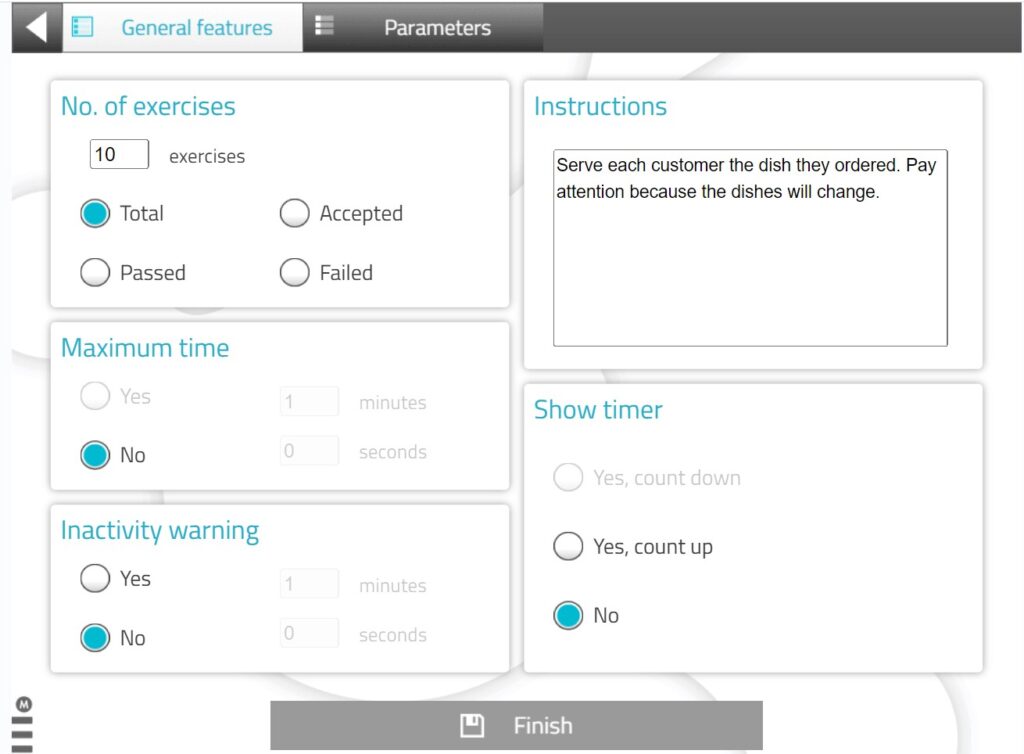 2.2 Parameters
In addition, we can edit specfic parameters of the activity such as:
The number of elements on the screen: number of diners and number of food items.
The alternation.
The variety of elements.
The number of target stimuli.
Correction criteria: totals, errors and omissions.
Number of stimuli.
Time of permanence of the stimuli.
Maximum errors.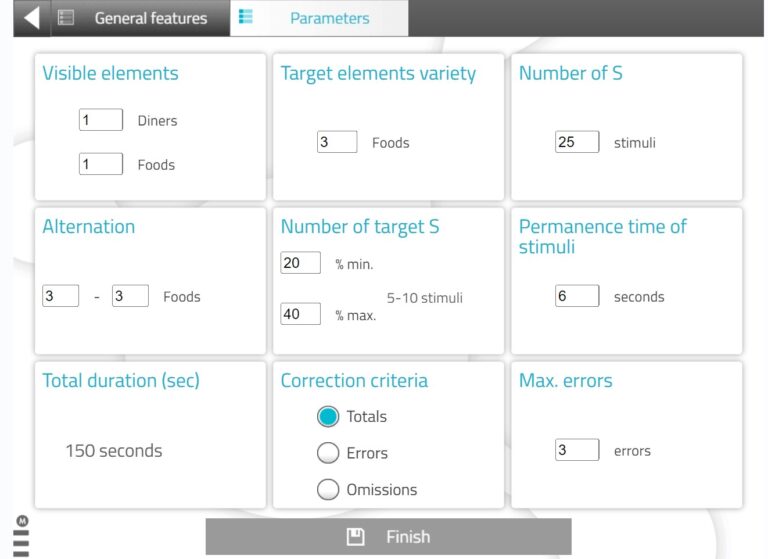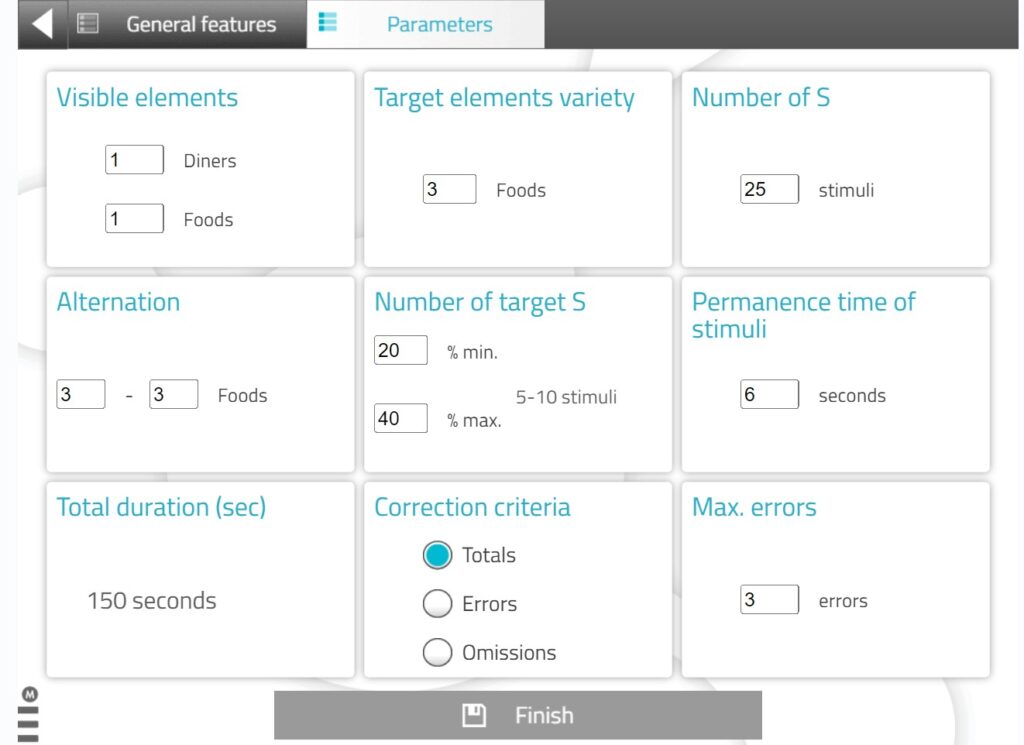 What does this activity work?
Waiter in Action works:
Alternating attention.
Selective attention.
Sustained attention.
Inhibition.
Languages available to work this exercise to promote attention and impulse control
This activity can be done in Spanish, English, French and Portuguese.
Kid's version
Waiter in Action has a children's version called Animals Restaurant. In this case the children have to give each animal its favorite food. They must be very attentive, since, from time to time, the animals change their tastes.