Schools that trust in NeuronUP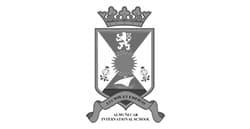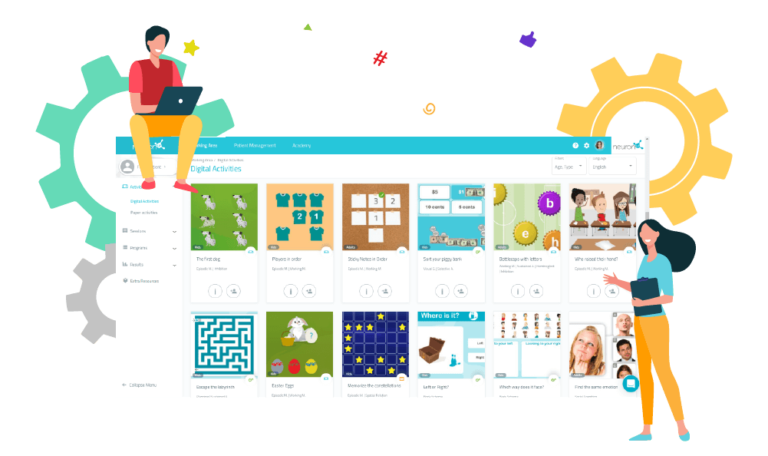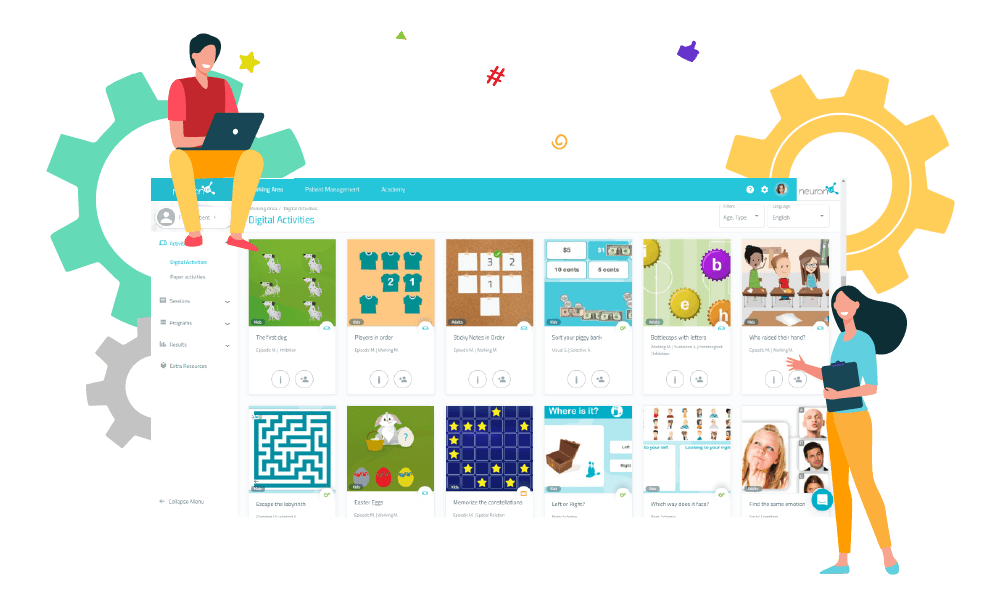 Why choose NeuronUP for your school?
More motivated students.
Comprehensive student follow-up.
Unlimited students.
Possibility to work remotely.
10,000+ customizable cognitive stimulation resources.
Digital and paper material.
Long-term planning.
Multilanguage.
Motivate and engage your students with learning disabilities
Access an ever-growing catalog of more than 10,000 cognitive stimulation resources that can be customized and adapted to the needs and interests of your students. Without wasting a single minute of your time.
All activities are classified by areas of intervention and developed from a neuropsychological basis. You can choose the cognitive functions or occupation areas you want to work on with your students.
At the same time, you can make a second selection based on factors such as the difficulty of the exercise, age of student or language.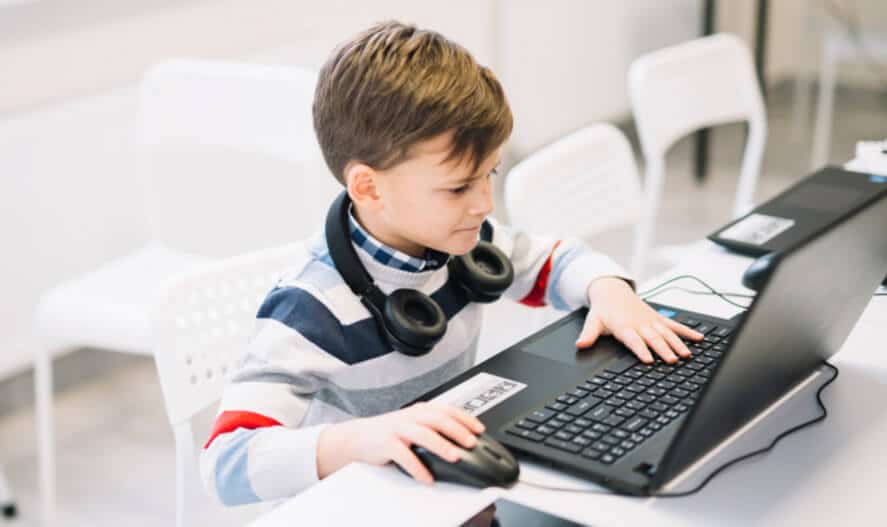 Start making the full potential of every student
Comprehensive student follow-up
With NeuronUP you will have all the student's work results recorded in real time and forever.
You will have a complete view of the evolution of each student, so you will be able to carry out a personalized follow-up and redefine the sessions according to the progress of each student, promoting a continuous and guided improvement.
NeuronUP will adapt the level of the activities to the patient's progress.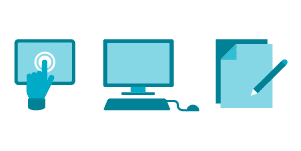 Digital and printable materials
All materials comply with ecological validity and generalizability.
The pedagogical team will be able to combine the activities in digital format with exercises in paper format for a complete approach.
In addition, teachers will be able to work with NeuronUP and their students from multiple devices: a desktop computer, a laptop, a tablet, an interactive whiteboard, etc.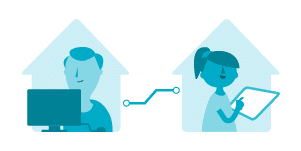 Remote learning
Offer added value by scheduling home sessions through NeuronUP2GO for students to reinforce the work done in the classroom and avoid interruption of education due to illness or vacations.
All work done by the student remotely will be automatically saved on the platform and will be accessible for the professional to analyze in real time.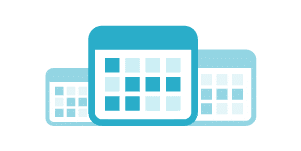 Long-term planning
Save your team time. NeuronUP allows school faculty to organize their work months in advance automatically. Teachers will be able to design and schedule their sessions and programs in less than 5 minutes and as they wish: weekly, monthly, quarterly or annually.
In addition, all of their scheduling will be stored in NeuronUP and can be accessible to other colleagues and management, if they choose to do so.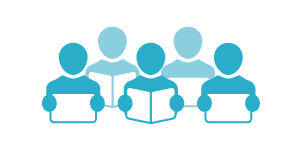 Unlimited students
Don't pay more to use the platform with more students. You can create as many student profiles as you need at no additional cost. Moreover, you can work with all of them simultaneously.
Ongoing service and support
We are with you every step of the way.
NeuronUP support team will offer you free and continuous training and follow-up to help you get the most out of the platform.
Multi-language
Support multi-language in your school.
You will be able to work in English, Spanish, French and Portuguese on the platform.

What students and professors are saying about NeuronUP K-12 Program
"One of the great benefits of this platform is that it allows us to create customized programs and sessions, so when we work in group sessions, each student can work on the areas he/she needs the most."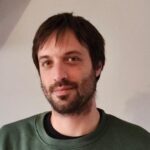 José Ramón González Toca
Clinical psychologist and coordinator of the Therapeutic Educational Classrooms at Salesianos Los Boscos.
"I am 11 years old and I have been using NeuronUP in class and sometimes at home as well. There are games like mazes and find the differences and you have a cyber assistant. You are going to have so many games and so much fun that the time just flies by. Plus you can choose how hard you want your game to be. When you least expect it you'll have a super agile brain."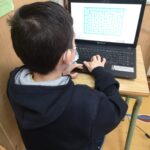 U.A.
Student at Salesianos Los Boscos


---
Resources for and from our global education community
How Educators Use NeuronUP
---
What's New
Explore more resources, content of interest and useful articles for enhancing education
Read more news
Discover what NeuronUP can do for your school
Meet with a NeuronUP team member
Get Started with NeuronUP
The platform trusted by schools that care about children with learning disabilities in the classroom.
Join the schools that use NeuronUP in their classrooms with their students in mind.
Try NeuronUP for free